#1 BEST SELLER ON iTUNES AND AMAZON!

RECORD OF THE MONTH
STEREOPHILE
November 2014




Harmonie Ensemble/New York Plays Henry Mancini's Groundbreaking Score From
Peter Gunn
5 STARS
— Critical Jazz

"...splendidly performed by the Harmonie Ensemble/New York directed by Steven Richman. A perceptive and well-recorded album...superb."
— All About Jazz

"It's time we recognize Hank Mancini's 'Peter Gunn' as contemporary, American classical music...Richman and the Harmonie Ensemble/New York are just the cats to do it...This is ground breaking jazz that never outdated itself. Hats off maestro!"
— MidwestRecord.com

See the Album Video Teaser

Click to hear Steven Richman's interview about the Peter Gunn CD on NPR's All Things Considered.

Click here to purchase this recording

DOWNLOAD mp3 SOUND CLIPS:
"Peter Gunn Theme"
"Dreamsville"

On August 12, 2014, GRAMMY-nominated conductor Steven Richman and the Harmonie Ensemble/New York released Music for Peter Gunn, placing their own stamp on the show's trendsetting score written by Henry Mancini. The classic TV detective series, which ran from 1958 to 1961, is probably best remembered today for its music, which was inspired by the West Coast Cool jazz style.

The Emmy-winning score - and its double GRAMMY-awarded album - was performed by an all-star ensemble of some of the West Coast jazz scene's finest musicians. Now, for the first time in more than half a century, the Harmonie Ensemble/New York, joined by ace old-school improvisers Lew Soloff and Lew Tabackin, takes a new look at this iconic music on this new harmonia mundi release.

Music for Peter Gunn follows in the footsteps of Richman's and Harmonie Ensemble/New York's previous bestselling releases Gershwin by Grofé (which landed on the Billboard charts in the top ten) and Ellington/Tchaikovsky Nutcracker Suites.

Richman writes, "I grew up watching and listening to that great TV show. Everyone knows the Peter Gunn theme but far fewer seem to know there is about an hour and a half of gorgeous music recycled in various forms throughout the show's three seasons. Even our musicians were in the dark about this. They were happily surprised at the wonderful music, so skillfully written and arranged. We were all thrilled to play it."





The Grammy Award-nominated conductor Steven Richman and Harmonie Ensemble/New York hold a special place in the international music world. The Ensemble is known for its distinctive and widely varied programming of classical music and jazz, and for exciting performances and recordings favored with extraordinary critical acclaim.

Mr. Richman, the group's founder, conductor and music director, delights in uncovering musical rarities. The Ensemble has played or recorded premieres of little or unknown works by Stravinsky, Gershwin, Grofé, Dvorák, Harry Burleigh (Dvorák's assistant), Handel, Shostakovich, Nino Rota, Brahms, Mussorgsky, Copland, Gil Evans, Duke Ellington, Billy Strayhorn, and Henry Mancini, as well as the standard chamber and orchestral repertoire.

Harmonie Ensemble/New York has performed many historic and unique concert events in major halls and venues in New York and throughout the United States. Its twelve CDs have received international praise and numerous awards, including a Grammy Award nomination.

Join us and explore the exciting and colorful world of Harmonie Ensemble/New York.


Several of HE/NY's most unique events have taken place at St. Peter's ("The Jazz Church"), NYC. Steven Richman conducted the Duke Ellington arrangements of Tchaikovsky's Nutcracker Suite and Grieg's Peer Gynt Suite, the Miles Davis/Gil Evans masterpiece Sketches of Spain (with renowned jazz trumpeter Lew Soloff), as well as Henry Mancini's original groundbreaking jazz score for the classic TV show "Peter Gunn". READ MORE >>



American Record Guide
(read full review)
Copland: Rarities and Masterpieces

"A stunning album. The best recorded piano sound that I've ever heard. The stellar playing is smooth and warm, pungent and edgy, and rhythmically hot...this is the best performance of (Music for the Theatre) I've ever heard, recorded or in concert. (In Appalachian Spring) Richman's brilliance as a conductor becomes crystal-clear...it's so alive, it'd quicken the dead. In every way, an extraordinary album filled with discoveries."

(read full review)




Contact HE/NY at info@harmonieensembleny.com
or 212-222-6684, if you are interested in
engaging Mr. Richman and/or the Ensemble in any of its forms for your venue or special event.


Harmonie Ensemble/New York has received generous support for its activities from the following funders:
The New York State Council on the Arts (a state agency), the New York City Department of Cultural Affairs, the New York City Council (DYCD), the Alice Tully Foundation, the Ann and Gordon Getty Foundation, the Mary Duke Biddle Foundation, the Ira and Leonore Gershwin Philanthropic Fund, the Society for American Music Sight and Sound Fund, Consolidated Edison, the Music Performance Funds, and individual contributions.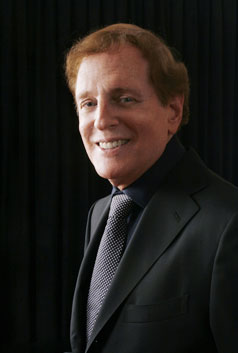 Conductor STEVEN RICHMAN


EVENTS:

35th ANNIVERSARY SEASON!

Gershwin's Original Orchestrations Concert Sunday, June 15 at 3 pm Dimenna Center for Classical Music, 450 W 37th St, New York, NY 10018. American in Paris, Concerto in F (Lincoln Mayorga, piano), Overture to Of Thee I Sing, Three Preludes (arr. Bargy)
Click here for a flyer

Harmonie Ensemble/New York presents:
Lew Tabackin Trio
Weds., June 18 at 1 pm
St. Peter's ("The Jazz Church"), 54th and Lexington, New York City

UPCOMING CD RELEASE:

Henry Mancini's original Music From Peter Gunn
First recording since Mancini's in 1958
To be released August, 2014 on Harmonia Mundi worldwide



Click here for photos from the
Peter Gunn Concert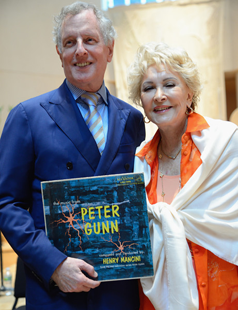 Ginny Mancini, wife of the composer, and Steven Richman
Photo by Joe Josephs
On Sunday, Sept. 29 at 3 pm HE/NY presented a GERSHWIN 115th BIRTHDAY CELEBRATION CONCERT with pianist LINCOLN MAYORGA and violinist KURT NIKKANEN, concertmaster of the NYC Ballet, at Christ and St. Stephen's Church, 120 W. 69th St., New York City. It included music by Gershwin and his contemporaries Jerome Kern, Irving Berlin, Victor Herbert, Zez Confrey, and Bix Beiderbecke. The program featured solo piano, jazz trio, violin and piano, and "symphonic jazz" arrangements by Ferde Grofé for the Paul Whiteman Orchestra in the 1920's.
Click here for a flyer



PRAISE FOR
HARMONIE ENSEMBLE/
NEW YORK

"Delightful and ear-opening..."


David Hurwitz,
Classicstoday.com



"Excellent, fascinating...clever, well played"


Lloyd Schwartz,
Fresh Air, National Public Radio





To be notified when concerts are scheduled, or new CDs are released, please email us to be added to our mailing list.

To make a tax-deductible contribution to Harmonie Ensemble/New York, (a 501(c)(3) not-for-profit corporation), please make checks payable to Harmonie Ensemble, Inc., and send to:

Harmonie Ensemble/New York
820 West End Ave.
Suite 13B
New York, NY 10025