The Two Nutcracker Suites: Tchaikovsky and Duke Ellington/
Billy Strayhorn
Classical and Jazz/ released October 8, 2013 on Harmonia Mundi worldwide
Click here to hear samples of this exciting new cd

Click here to purchase this recording

"Steven Richman and Harmonie Ensemble/New York have a ball, and their commendably sassy rendering is preceded by a similarly buoyant and highly personable account of the original concert suite...[a] brilliantly stimulating pairing which is guaranteed to provide heaps of enjoyment."
—Gramophone

BEST ARRANGEMENT XMAS 2013 "A fresh new recording which enterprisingly couples [the Ellington/Strayhorn] with a performance of Tchaikovsky's original suite."
—BBC Music Magazine

"...this recreation actually sounds Ellingtonian. By some miracle of osmosis, this band—with very different personnel—actually sounds eerily like the original. These soloists sound more like the real Ellington band than the "ghost band" led for many years by Duke's son Mercer. The Tchaikovsky original...it too is a splendid performance, one of the finest recordings of the Suite I've ever heard. As a fascinating juxtaposition, as well as individual performances of the two versions, however, it works beautifully."
—Fanfare

"It was a great idea to pair the two suites and the execution and recorded sound of this Harmonia Mundi CD have partnered to make it an indispensable holiday treat. An excellent new rendition in superb sound, and what a stroke of genius to pair it with Tchaikovsky's original. Steven Richman and the Harmonie Ensemble/New York seem the perfect artists to realize both suites as they have often performed concerts that have bridged classical and jazz. Their performance of the original suite is bright and upbeat. The performance of the Ellington-Strayhorn suite is suave and saucy with the players sounding like the best big band in history. In both ensemble and solo work, they cover themselves in glory. Lew Tabackin (tenor sax), Lew Soloff (trumpet), Bill Easley (clarinet), Victor Lewis (drums), and George Cables (piano) all make significant solo statements. So as far as I'm concerned, it's impossible to fault this performance. The recorded sound is also a star, making everything clean and clear with nearly ideal balances throughout. It's one of the most natural big-band recordings I have ever heard, with little evidence of postproduction mixing.
—Soundstage Xperience

Editor's Corner:
"Rarely has there been such a successful fusion of traditional classical music and big band jazz."
—The Whole Note

"The soloists are on fire, and Richman again proves his mettle as a bandleader... Hats off to Richman for breathing new life into this terrific arrangement."
—The Absolute Sound

"...a wonderful CD."
—Seattle Post-Intelligencer

"The Harmonie Ensemble/New York play with refinement, style, and élan. You'd be hard pressed to find a better reading of the Nutcracker Suite than the one you find here. It's not only colorful and exciting, it sounds as precisely articulated as any you'll come across...(in the Ellington/Strayhorn) the whole ensemble swings."
—Classical Candor

"Richman elicits enthralling music from the large ensemble...be thankful for this Nutcracker."
—Downbeat

"It's very good on both counts. The classical, original orchestral version is performed with plenty of spirit and pep, as good a version as you'd ask for. And the Ellington/Strayhorn version has an authentic ring to it. The band and soloists are totally into the late '50s Duke style and give it all they've got."
—Gapplegate Classical-Modern Music Review


The Grammy Award-nominated conductor Steven Richman and Harmonie Ensemble/New York hold a special place in the international music world. The Ensemble is known for its distinctive and widely varied programming of classical music and jazz, and for exciting performances and recordings favored with extraordinary critical acclaim.

Mr. Richman, the group's founder, conductor and music director, delights in uncovering musical rarities. The Ensemble has played or recorded premieres of little or unknown works by Stravinsky, Gershwin, Grofé, Dvorák, Harry Burleigh (Dvorák's assistant), Handel, Shostakovich, Nino Rota, Brahms, Mussorgsky, Copland, Gil Evans, Duke Ellington, Billy Strayhorn, and Henry Mancini, as well as the standard chamber and orchestral repertoire.

Harmonie Ensemble/New York has performed many historic and unique concert events in major halls and venues in New York and throughout the United States. Its eleven CDs have received international praise and numerous awards, including a Grammy Award nomination.

Join us and explore the exciting and colorful world of Harmonie Ensemble/New York.


Several of HE/NY's most unique events have taken place at St. Peter's ("The Jazz Church"), NYC. Steven Richman conducted the Duke Ellington arrangements of Tchaikovsky's Nutcracker Suite and Grieg's Peer Gynt Suite, the Miles Davis/Gil Evans masterpiece Sketches of Spain (with renowned jazz trumpeter Lew Soloff), as well as Henry Mancini's original groundbreaking jazz score for the classic TV show "Peter Gunn". READ MORE >>



American Record Guide
(read full review)
Copland: Rarities and Masterpieces

"A stunning album. The best recorded piano sound that I've ever heard. The stellar playing is smooth and warm, pungent and edgy, and rhythmically hot...this is the best performance of (Music for the Theatre) I've ever heard, recorded or in concert. (In Appalachian Spring) Richman's brilliance as a conductor becomes crystal-clear...it's so alive, it'd quicken the dead. In every way, an extraordinary album filled with discoveries."

(read full review)




Contact HE/NY at info@harmonieensembleny.com
or 212-222-6684, if you are interested in
engaging Mr. Richman and/or the Ensemble in any of its forms for your venue or special event.


Harmonie Ensemble/New York has received generous support for its activities from the following funders:
The New York State Council on the Arts (a state agency), the New York City Department of Cultural Affairs, the New York City Council (DYCD), the Alice Tully Foundation, the Ann and Gordon Getty Foundation, the Mary Duke Biddle Foundation, the Ira and Leonore Gershwin Philanthropic Fund, the Society for American Music Sight and Sound Fund, Consolidated Edison, the Music Performance Funds, and individual contributions.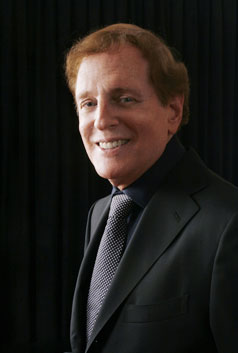 Conductor STEVEN RICHMAN


EVENTS:

35th ANNIVERSARY SEASON!

Gershwin's Original Orchestrations Concert Sunday, June 15 at 3 pm Dimenna Center for Classical Music, 450 W 37th St, New York, NY 10018. American in Paris, Concerto in F (Lincoln Mayorga, piano), Overture to Of Thee I Sing, Three Preludes (arr. Bargy)

Harmonie Ensemble/New York presents:
Lew Tabackin Trio
Weds., June 18 at 1 pm
St. Peter's ("The Jazz Church"), 54th and Lexington, New York City

UPCOMING CD RELEASE:

Henry Mancini's original Music From Peter Gunn
First recording since Mancini's in 1958
To be released August, 2014 on Harmonia Mundi worldwide



Click here for photos from the
Peter Gunn Concert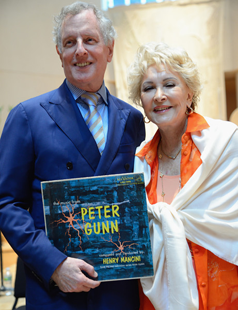 Ginny Mancini, wife of the composer, and Steven Richman
Photo by Joe Josephs
On Sunday, Sept. 29 at 3 pm HE/NY presented a GERSHWIN 115th BIRTHDAY CELEBRATION CONCERT with pianist LINCOLN MAYORGA and violinist KURT NIKKANEN, concertmaster of the NYC Ballet, at Christ and St. Stephen's Church, 120 W. 69th St., New York City. It included music by Gershwin and his contemporaries Jerome Kern, Irving Berlin, Victor Herbert, Zez Confrey, and Bix Beiderbecke. The program featured solo piano, jazz trio, violin and piano, and "symphonic jazz" arrangements by Ferde Grofé for the Paul Whiteman Orchestra in the 1920's.
Click here for a flyer



PRAISE FOR
HARMONIE ENSEMBLE/
NEW YORK

"Delightful and ear-opening..."


David Hurwitz,
Classicstoday.com



"Excellent, fascinating...clever, well played"


Lloyd Schwartz,
Fresh Air, National Public Radio





To be notified when concerts are scheduled, or new CDs are released, please email us to be added to our mailing list.

To make a tax-deductible contribution to Harmonie Ensemble/New York, (a 501(c)(3) not-for-profit corporation), please make checks payable to Harmonie Ensemble, Inc., and send to:

Harmonie Ensemble/New York
820 West End Ave.
Suite 13B
New York, NY 10025